Our vacation home outside of Steamboat Springs is a Montana Log Home built for us by Doug. We heartily recommend Montana Log Homes and especially Gabe and his crew for the outstanding job they did on our home.
The house is beautiful - much nicer than we imagined it would be. It was a difficult house to build because the roof contained several valleys and an octagonal area. It was also several miles out of town, and required the construction of a driveway 1/3 mile long. Because it is a vacation home, we were often not available to make decisions. Doug did a wonderful job of sparing us many decisions, while consulting us on the important ones where our input was necessary. His suggestions about finish items helped add to the beauty of our home. He coordinated all of the site details (well, electric, permits, etc.) in addition to building the home. He was always available for our questions and responsive to our concerns. He also kept us informed as to costs on a regular basis.
In addition, Doug has continued to be available after the majority of the construction work was done, and has acted as a liaison for everything from propane and wood suppliers to finding us a housecleaning service. He continues to periodically "let down" the house as is necessary with log homes.
Most important, Doug really knows how to build a log home. The house is tight and the craftsmanship is excellent. The logs are beautiful, with handpeeling to provide for lots of character. The people on his crew and the subs he uses are all uniformly outstanding. So often when you are building, he house will be fine except for one or two things - the drywall might not be quite right, or the electric plan not quite adequate. This is not the case with the home Doug has built for us.
We recommend Montana Log Homes to anyone considering building a log home.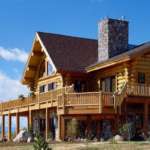 We purchased our beautiful lot in Steamboat Springs, Colorado and spent almost a year interviewing builders and looking at their homes before choosing Montana Log Homes of Colorado. We chose them due to the beauty, uniqueness and the quality of workmanship in the homes we looked at. Montana Log Homes and crew started our log home with the arrival of our logs on September 10, 1996. What and exciting time . We had been planning this for several years. During most of the construction, we were at our other home in Satellite Beach, Florida. We had such confidence in Montana Log Homes team that we made only one other trip to Steamboat during construction of our home. It was so obvious to us that crew was not only capable of building a beautiful home, but that he really honestly cares about what he builds. It seems to us that it is like a work of art to him. If he saw that something didn't look right he offered suggestions on how to improve it. If there was a question of how to do something specific, he would overnight us a video. Our completion date was January 31,1997. We moved in February 7th. They also built our home within the budget we agreed upon After completion, there is always a lot of little things that need to be done. Instead of leaving us hanging, he had one of his employees come every day for a week to finish up the little things plus special things like a log bench in the mud room and a log planter. That meant a lot to us. We have nothing but good to say about our experience in building our home. We feel very lucky and we owe it all to Montana Log Homes and of course great employees. We strongly recommend Montana Log Homes of Colorado to anyone considering building a log home. Please feel free to call us for any reason.
970.871.1890
407.779.8940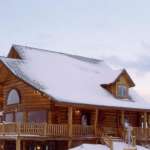 I am writing this referral letter at the request of Montana Log Homes.  Meyers Farms Family Trust enlisted Montana Log Homes to construct 6,000 sq. ft. ranch style home on the Yampa river west of Steamboat Springs, Colorado. Extensive preparation went into the planning of this home which included a trip to Kalispel, Montana where they prepare and build the home prior to repositioning at our site. The crew from Montana Log Homes constructed an impeccable, magnificent home. Everything was on time, nothing was left undone, Follow-up detail work is perfect. If anyone wants to build a log home I would urge them to contact Montana Log Homes. There is no better contractor in the business. If you wish any further information regarding Montana Log Homes, feel free to contact me at: 
marvin-mfi@sbcglobal.net
  or (559) 659-3033 offices, (559) 903-2522 moble. Sincerely Marvin Meyers
It gives my wife and me great pleasure to write a letter of confidence and referral for Montana Log Homes along with the Doug Smith. We first met Montana Log Homes of Colorado people approximately five years ago to see about moving forward with our dream of building a log home in the mountains of Colorado. As he showed me other clients Log homes they had finished over the years each and ever homeowner were fully satisfied and treated him like a true friend. All the homes were beautiful some commented to me how Montana Log Homes is always there for them as the years go by whether it's for adjusting the logs, warranty items, maintenance or new additions. That Doug had never let them down. Although I was really impressed with all of this I still was not sold and proceeded to check out four other log home-builders quality and pricing. There was not on that came close to what they offered us. Time went by as we proceeded with our plans with 100% involvement and effort from Montana Log Homes of Colorado throughout the next year. As this planning stage continued I also realized how complex and hard it would be to build so far away (we live in Florida) that I had to have the best company possible for our house. By the time our plans were complete, it was certain that we had the right guys for the job with great character, knowledge, integrity and expertise. Everything was in order, now we just had to figure out how to pay for it. (That's another story). Our house is now three and a half years old. Montana Log Homes has helped us maintain it, adjusted logs three times, has backed up and fixed everything as needed promptly and fairly. We have added second closets and other items and everything had been completed to look like it was always there, not an after thought. They continue to be there for us in a way that is truly remarkable in this day and era. Gabby has been instrumental with the interior of our house helping us out with all the furnishings, tile, carpet, Granite etc. At no charge I might add. This is what kind of people and company Montana Log Homes are. It's five years later our friendship and respect for each other is stronger than ever and our dream of building a log home could not have come out any better. We rate them Triple "A" business and personally. If there are any specific questions that I may not have addressed please feel free to call me on my cell 954-410-2149 Sincerely, Mike donnely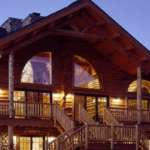 Dr. Mr. Dinkel
In 1998 we purchased a ski in/ski out lot in Steamboat Springs and were determined to realize our dream of building a log home. After considerable research, we selected Montana Log Homes of Colorado to achieve our goal. We retained Montana Log Homes of Colorado to achieve our goal. We retained Montana Log Homes of Colorado because of his terrific reputation for outstanding workmanship and quality materials. They recommended a local architectural firm, Jakes Drafting to finalize our plans for a true custom log home. We could not be more pleased with the result. Since we live in Wisconsin, we only visited the site on sever occasions during construction and had complete confidence that we would be pleased with the result. We were not disappointed. Montana Log Homes take great pride in their craftsmanship and the professionalism and extra friendliness were very much appreciated.
If you are considering a log home, I highly recommend Montana Log Homes of Colorado. We would be happy to have you visit and tour our home at any time.
Sincerely,
Paul M. Berge
PS Our home was featured on page 13 of the May 2001 issue of  "Log Home Living"
We are writing this letter to let you know how pleased we are with our new home. We feel you are an outstanding contractor, the respect and experience you have gained in the building industry definitely paid off for us. You accomplished building our home start to finish in six months and really helped us out by allowing us to work on our home to. All your employees and subs were hardworking on time and professional. When we talk about our building experience, people are amazed at how smooth it went. We love the quality and beauty of our Montana Log Home, Thank you so much for all your hard work and professionalism. You definitely have our full confidence ad being an excellent contractor. Sincerely, Sean and Krista Luciano